You can wake up to a picturesque sunrise every day.
Are you ready to get mesmerized?
Then you're coming to the right spot. Spend your holidays in the heart of Périgord Nord in a domicile from the late gothic times and enjoy its modern comfort, frescos of Lascaux and the spectacular view from the panorama terrace.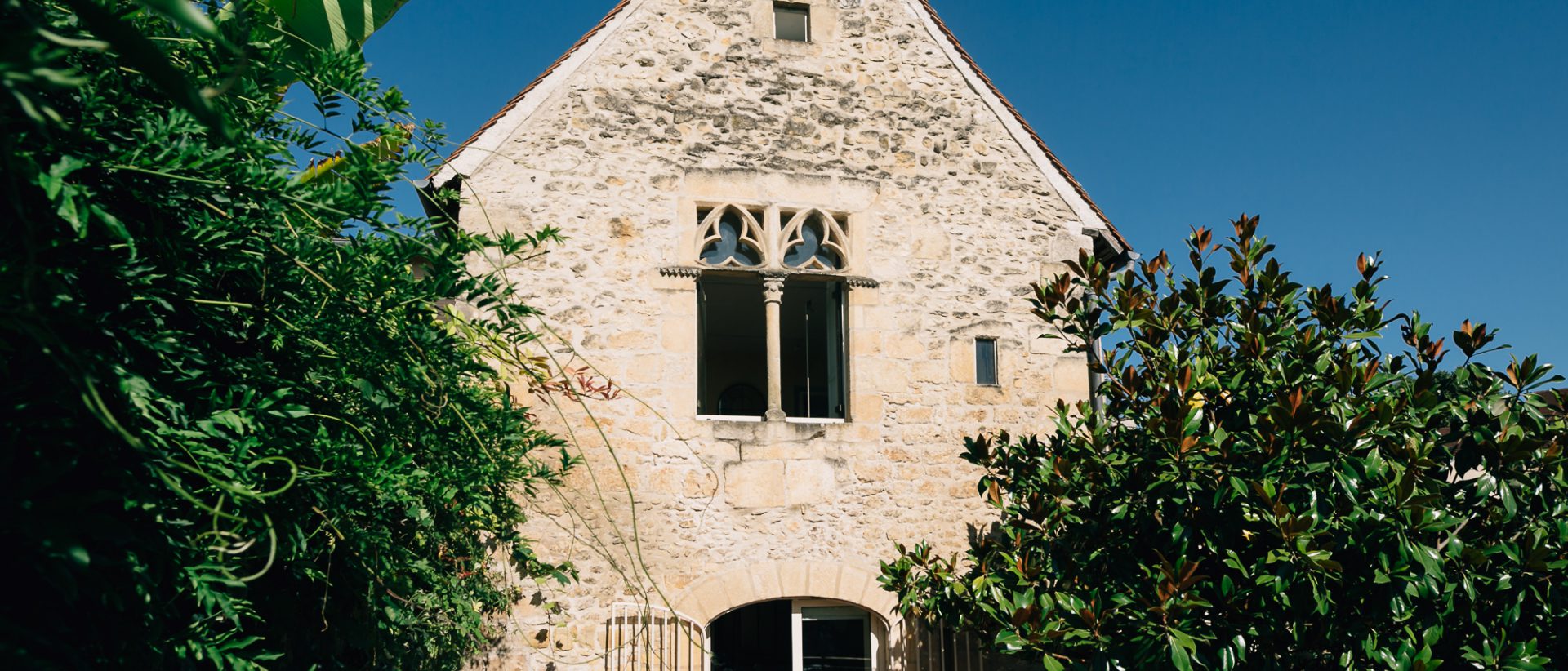 The perfect blend of traditional and modern comfort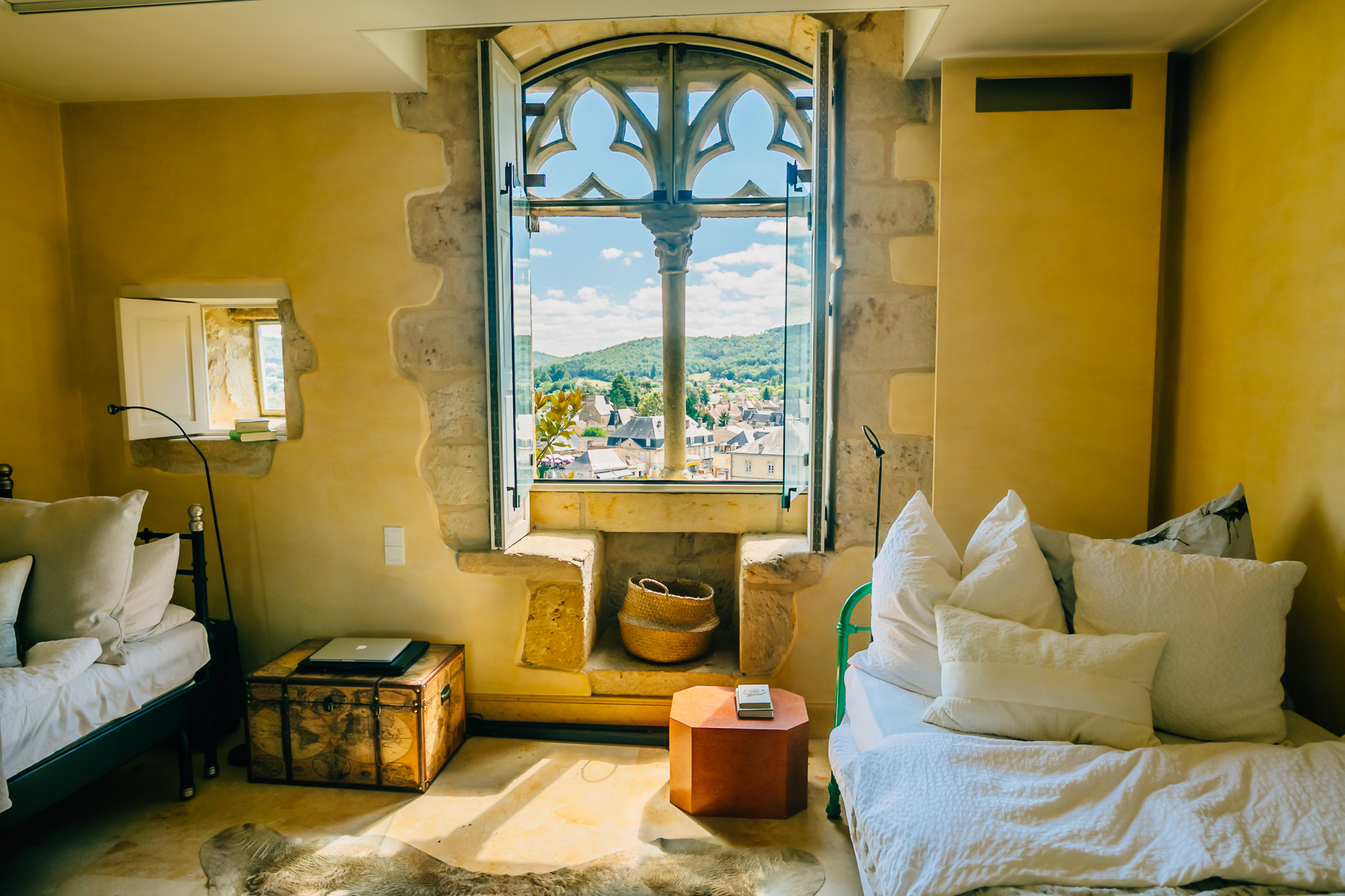 The house will provide:
Mesmerizing late gothic architecture: one of the oldest houses in Montginac
exceptional decor that represents the prehistoric art Lascaux is known for
A unique "Jamais vu" because of the frescos of Local painter, Jean-Pierre Noyer
The idyllic terrace with its panorama view form the castle to the hills of Lascaux
A central, calm and elevated location above the rivers Vézère
Walking distance to Lascaux IV
The weekly market, stores and recommendable restaurants right at your disposal
Highspeed WIFI and a modern TV with satellite TV, YouTube and Netflix
Fully equipped modern kitchen
Canoe rental across the Vézére river
Peaceful and idyllic and yet in the heart of Montignac and Pérgord Noir
Idyllic and calm – yet in the heart of Montignac and the Périgord Nord.
Our guests say:
This place is amazing. We've never stayed in a house like that before. It has a bit of a museum vibe but the equipment is state-of-the-art. The centre of the village is just down the little hill. The view is simply breathtaking. No matter if you're on the terrace in the morning or the evening.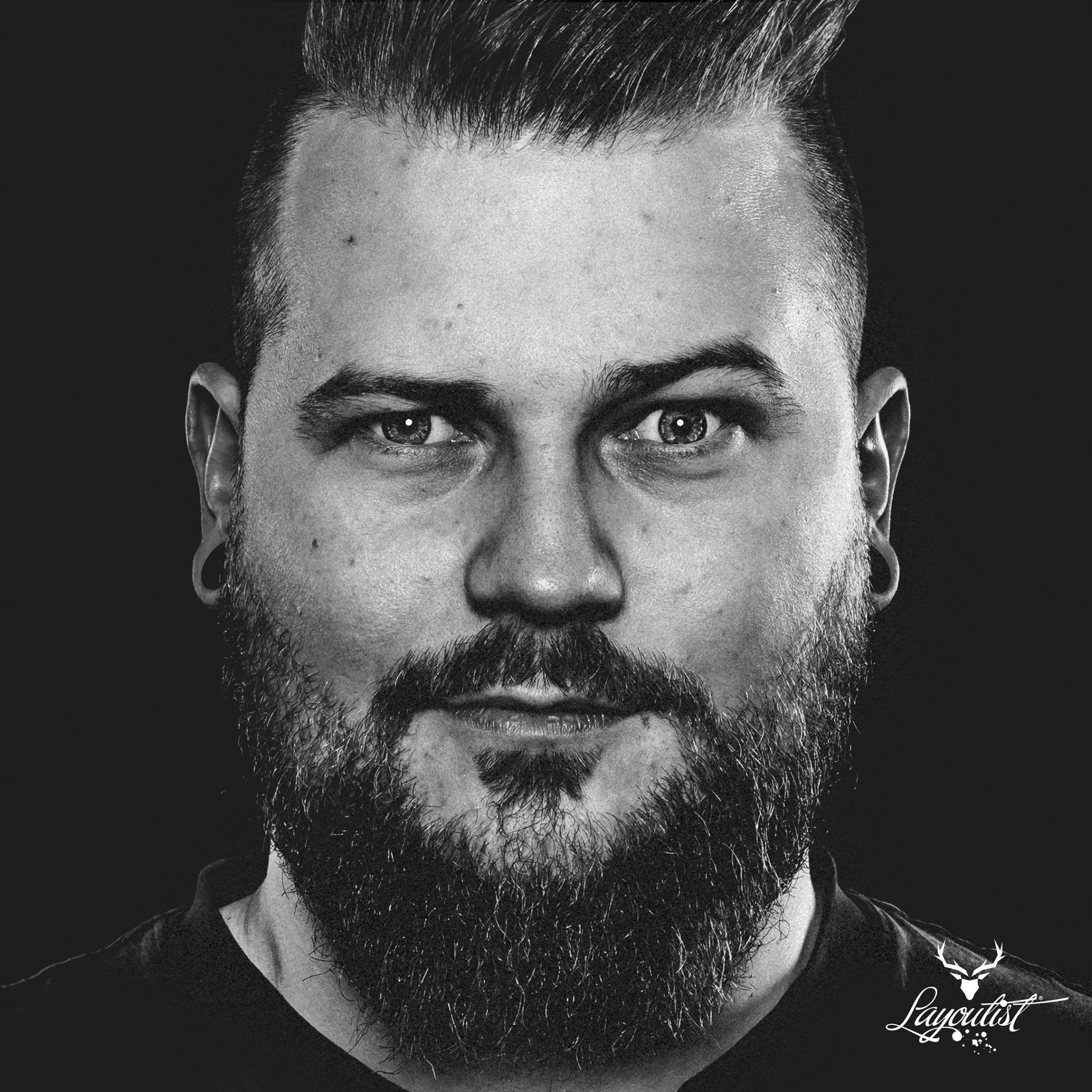 Ralf Hortt
WebDeveloper